Dörte Meichsner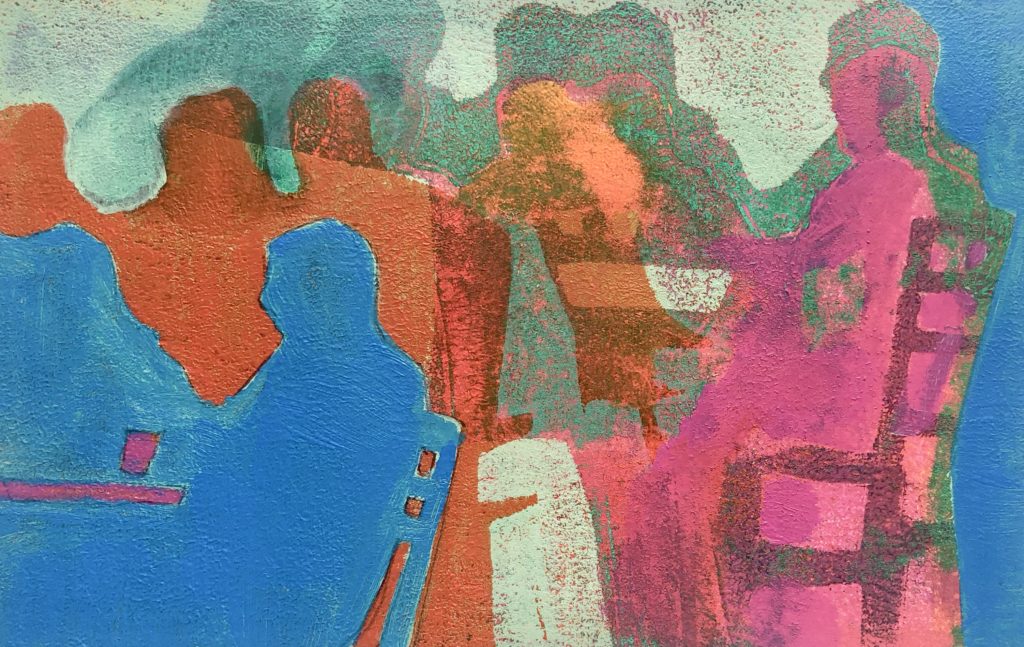 The Greek Καφενείο (Kafenion) is the place to go to strike up conversations with the locals as well as with other expats or travelers. It's not only a place to go for a coffee, a drink or some good food, it's a place to experience the Greek way of living and culture.
Some people are coming there daily at the same time, sitting together at the same place, while having a good time in familiar company. It's quite reliable. Young people come with their children, travelers stop for a break. It is a very socializing and lively place with a unique atmosphere – changing but very constant at the same time.
The series is created in a variation of small format depictions on paper (11 x 17 cm) which are based on a hand made print and further painted and refined with acrylics.